New Assistant Pastor in Coleraine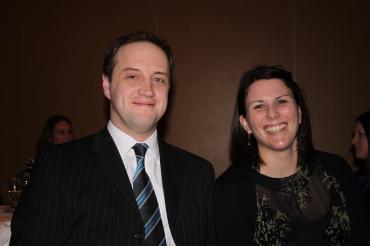 A service of welcome and induction was held for Richard and Stephanie Blayney at Coleraine on Sunday, 30 August 2014. Richard was confirmed in the role of Assistant Pastor and both were welcomed into membership of the Church. Richard will be working alongside Pastor Trevor Watson and the elders of the church for the next two to three years, supported by IBC's Ministry Partnership Scheme.
Edwin Ewart, Principal of the College and former pastor at Coleraine, preached from 1 Corinthians 2:1-5, urging both Richard and the congregation to practise and value ministry that is self-effacing, Christ-centred and Spirit-empowered, to the glory of God.
(This report was published in abcinsight magazine in the Oct/Nov 2014 edition)