IBC Evangelism Team - Portadown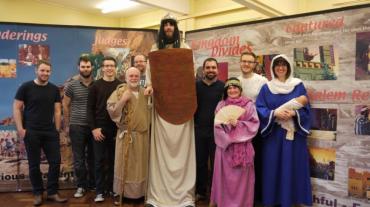 The team had an action packed week, a large part of which was an involvement in delivering the Amazing Journey to five primary schools. This was in cooperation with Aaron Riddle of Baptist Youth. Approximately 1450 children benefited from the presentation and received an information pack.
Visitation in the church area revealed Portadown as a melting pot of nationalities with a range of beliefs. The team also benefited from seeing how the Christians against Poverty programme can be used to help those struggling, whilst also providing an opportunity to present the gospel in word and action.
The many activities of a large church gave ample opportunities for service. Pray for the church as they reach out in their own immediate area and in Brownstown, where there is a satellite youth ministry.