The Millisle Team - Evangelism Week 2015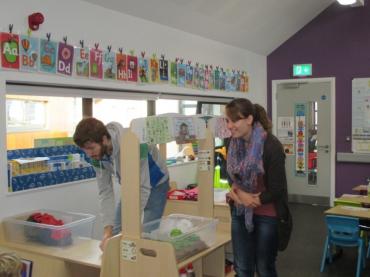 Millisle is small but well known as the birthplace of the missionary Amy Carmichael. The team were struck by the warmth of the church and the age range of the congregation worshipping there. They had a busy week with visitation, school assemblies and RE classes and the church's weekly programme. A highlight was a visit to a seminar on evangelism, where the speaker was Rico Tice. He talked about 'crossing the pain line' in evangelism.
A follow-up event entitled 'Beyond Belief' was well attended with bibles and literature being given out and good conversations taking place.
Pray for the ongoing contact.