Friends of the College – August 2020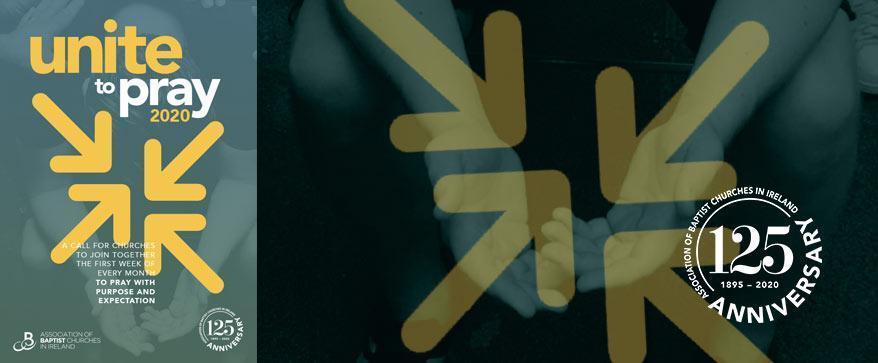 2020 marks the 125th anniversary of the foundation of the Association of Baptist Churches in Ireland (formerly Baptist Union of Ireland) in 1895. In February 1895 there was a "call to prayer" issued to the churches, encouraging them to plead with God to move among our churches. Wishing to echo that sentiment the Executive Committee of the Association have issued a similar call: "unite to pray."
Throughout 2020 the College will draw your attention to this call to unite to pray with a monthly Friends of the College blog post linked to the unite to pray prayer diary. The August notes ask us to pray for the churches in counties Armagh and Cavan. Two of our graduates are currently working in churches in these counties: Joel Marcus and Paul McAdam. Below they introduce themselves and offer some more specific prayer points:
My name is Joel Marcus. I am married to Katya and the very proud dad of Timothy and Benjamin (and perhaps another baby by the time you read this—due 14th August). I am an elder in Cavan Baptist Church and work for Baptist Missions to see a new church established in Belturbet, Co. Cavan.
Please pray for us in our work as we 'contend for the faith' (Jude 3) in this needy corner of Ireland. The short letter of Jude is completely relevant to the needs in this area where we see the perversion of 'the grace of our God' (Jude 4) all around us as both license to sin and legalistic religion. Please pray that:
In our Bible teaching we might clearly, faithfully and winsomely teach the Bible so what is false might be clearly exposed by the truth
The gospel would sink deep roots in the lives of us who belong to Cavan Baptist Church so that we would proclaim and live out the truth to our neighbours
A new church would soon be planted in Belturbet that will likewise preach and live out the truth.
We would see a church planting movement begun in this county and our neighbouring border counties
---
My name is Paul McAdam and I have the privileged role of assistant pastor at Armagh Baptist Church. Thank you for the opportunity to update you and also thank you for your prayers. I owe a great deal to the staff of IBC.
I am involved in all aspects of church life with particular involvement in a church plant in Keady. We had planned on beginning Sunday morning services in September and are hoping that the restrictions due to COVID—19 will not disrupt that.
In ministry, my greatest desire is to hold fast to the truth. This was instilled in me during my time at the College. However, I am very aware that to preach the truth to others I must first know and live the truth myself. Personal study and time with God is a constant struggle. I could say that it is busyness that is the problem, but that is not always the case. Laziness is a factor that seems to loom large, unfortunately. I would ask for your prayers that I would lay aside every weight and sin that so easily ensnares.
As I speak with our church, many are in a similar situation. Busy with many things but lazy with the things of God. I would ask for your prayers for our people also, that they too would be blessed with a new desire to always be about our Father's business.
Finally, contending for the faith. I'm sitting here looking out at our local secondary school with 1000 pupils, and living in a town with few believers. Please pray that we will get and take opportunities to share the gospel, helping people see Christ, meet Christ and worship Christ.