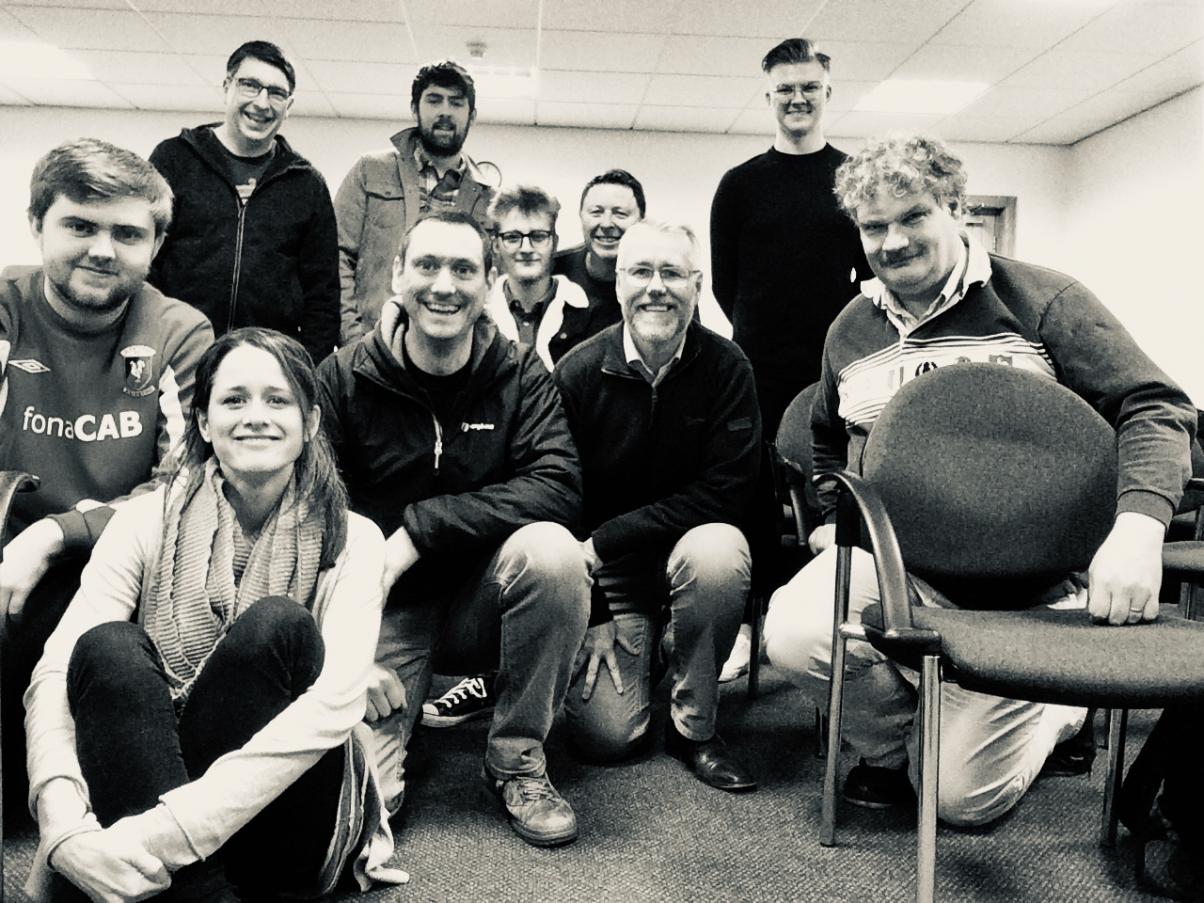 We asked a first year student, Elizabeth Roberts, to tell us what it is like to leave home in order to study at the Irish Baptist College:
Over the Christmas period I enjoyed a good break back home in England. I had a wonderful time with my family and close friends. I was encouraged by them and also by my home church. It was good to see how people have grown in faith, and to see familiar faces.
The Lord has been helping me greatly in forming new friendships here at the Irish Baptist College. I have found some wonderful friends such as Lydia, Laetitia and Charlotte, all of whom live with me in the College accommodation. They have made me feel at home and I really love and appreciate them. I am trying not to think too much about them leaving next year as I will cry! They have been such a blessing to me, I have learnt a lot from these wonderful women. They truly are a perfect gift from God.
The lingo in Northern Ireland takes a little bit of getting used to. They use expressions such as 'wee bun', 'foundered', 'OCH!' and describe lots of things as 'very good, very good'. Not to mention the Greek that we are learning! Continuing on the theme of Northern Irish phrases, I was once called a 'blow in' by someone. That made me laugh as it encapsulated exactly how I felt when I first came.
Why choose Northern Ireland and IBC? Well, I felt this was the place where the Lord gave me wisdom to apply to come. It was a step of faith and He has given me assurance whilst I have been here that it is a good thing for me. He will continue, as He promises, to complete the work in progress on my character. I needed time to think through things in the Bible and I know it is such a gift that I am here; not everyone gets this kind of opportunity.
The Lord has been so kind in many ways, one of which is that my year group is wonderful, there is such a family atmosphere in the lecture room. I am the only lady in class but the guys are kind and warm and we laugh a lot. The lecturers have been brilliant too. They encourage me with my work and always want to help with the trickier questions that I have. They have taught me many things in the time so far, but what has challenged and struck me the most is the grace they have shown. They are on the side of students, cheering us on. At first, I must admit, the essays were overwhelming because I had not written one in years. But praise the Lord, I am making good progress.
This time at the College is precious, it has been vital to my faith and my future. I know how fortunate I am to be here. As for the future...
What does your future hold? If you would like to explore whether studying at the Irish Baptist College might be part of your future we want to point you in the direction of our open days: Tuesday 25th February (9:00am-12:00) or Thursday 23rd April (6:30-9:30pm).