Friends of the College - July 2020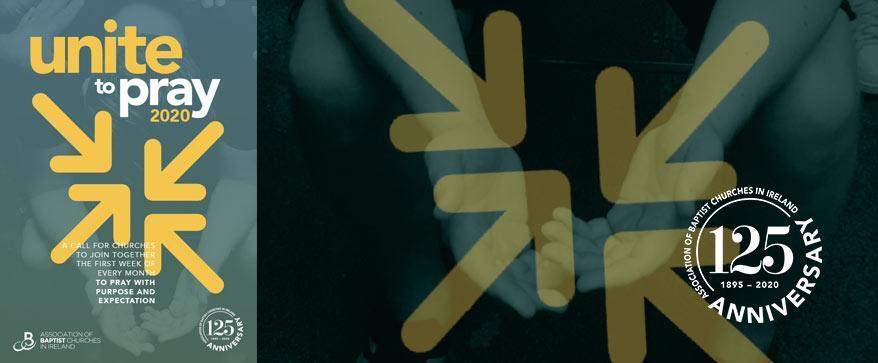 2020 marks the 125th anniversary of the foundation of the Association of Baptist Churches in Ireland (formerly Baptist Union of Ireland) in 1895. In February 1895 there was a "call to prayer" issued to the churches, encouraging them to plead with God to move among our churches. Wishing to echo that sentiment the Executive Committee of the Association have issued a similar call: "unite to pray."
Throughout 2020 the College will draw your attention to this call to "unite to pray" with a monthly "Friends of the College" blog post linked to the "unite to pray" prayer diary. The July notes encourage us to pray for opportunities to invest meaningfully in the lives of the children at your church and to pray that the coming generations would set their hope in God. Matthew Campbell, who lectures at IBC on Youth and Children's Ministry, has explained how he is involved in preparing our students to do this.
It has been a privilege for me to have both studied at and, more recently, worked alongside a college who place a strong emphasis on youth and children's ministry. My time as a student at IBC was extremely formative in how I view the discipleship of young people and so, for me, it is a joy to now serve the current students of the college in this area of study.
Youth and Children's Ministry In the College
One of the primary ways that IBC actively prepares its students to meaningfully engage in youth and children's ministry is through the 'youth ministry' module available to first year students in the undergraduate programme. In this module, we explore topics such as: a biblical foundation of youth ministry, the history of youth work in the UK and philosophies of youth ministry today. This module lasts for 12 weeks and is part of the accredited Chester course. It has been a joy to see many 'day release' students, who are not enrolled as full-time students at the college, take part in this module in recent years. This serves as a good opportunity for any church member, regardless of their age or stage of life, to learn more about bible-centred youth ministry.
Since this youth ministry module is a part of IBC's accredited programme, it tends to be more academic in nature. While the theory learned in this class has many practical implications, the college also offers another 12 week course which every student enrolled in the 'preparation for ministry' course can avail of. This practical course runs once every 3 years which means that, throughout a student's time of study at IBC, they will also have an opportunity to sit in this class.
Typically, the first 6 weeks of this course focuses primarily on children's ministry with the latter half concentrating on ministry to teenagers. Usually we invite a series of guest lecturers to share from their experience on topics such as 'teaching the bible to children' or 'understanding young people today'.
Youth and Children's Ministry In our Churches
For most churches and young people, summer 2020 may look significantly different in light of the COVID-19 pandemic which has rocked our world. Many of the teams and camps which our youth typically enjoy at this time of year have been cancelled, leaving a void in many of their calendars. Humanly speaking, this feels like a great shame. Summer is often the time when young people are challenged and invigorated in their faith through the Christian activities they engage in. However, perhaps this summer will prove to be a unique opportunity for churches to invest in their young people who will be unusually close to home at this time of year.
The simple encouragement I would offer to church members when they think about the spiritual development of young people, particularly this summer, is to be reminded that every single one of them plays a valuable role. Many people within our churches think that influencing young people is simply the job of the 'expert' youth leaders, but this is simply not the case. Young people are inspired when they see saints in their 80's still praying with passion for God's mission in our world. Young people are impacted when they see busy young professionals still make time to serve the church. Young people feel valued when their friend's family invite them round for dinner. Young people feel a sense of belonging when asked by fellow church members how they might be able to pray for them. Everyone has a role to play in youth ministry.
Some Prayer Points
Pray for the students of IBC who see their future in youth ministry service. May God grant them wisdom and direction as they seek to serve him in this way.
Pray for youth leaders and churches as they seek to minister to young people in a summer which looks different from previous years.
Pray that church members would realise the influence they have on the young people in their churches. Ask that God would reveal to them ways in which their influence could be exercised.