New Library Books (April 2023)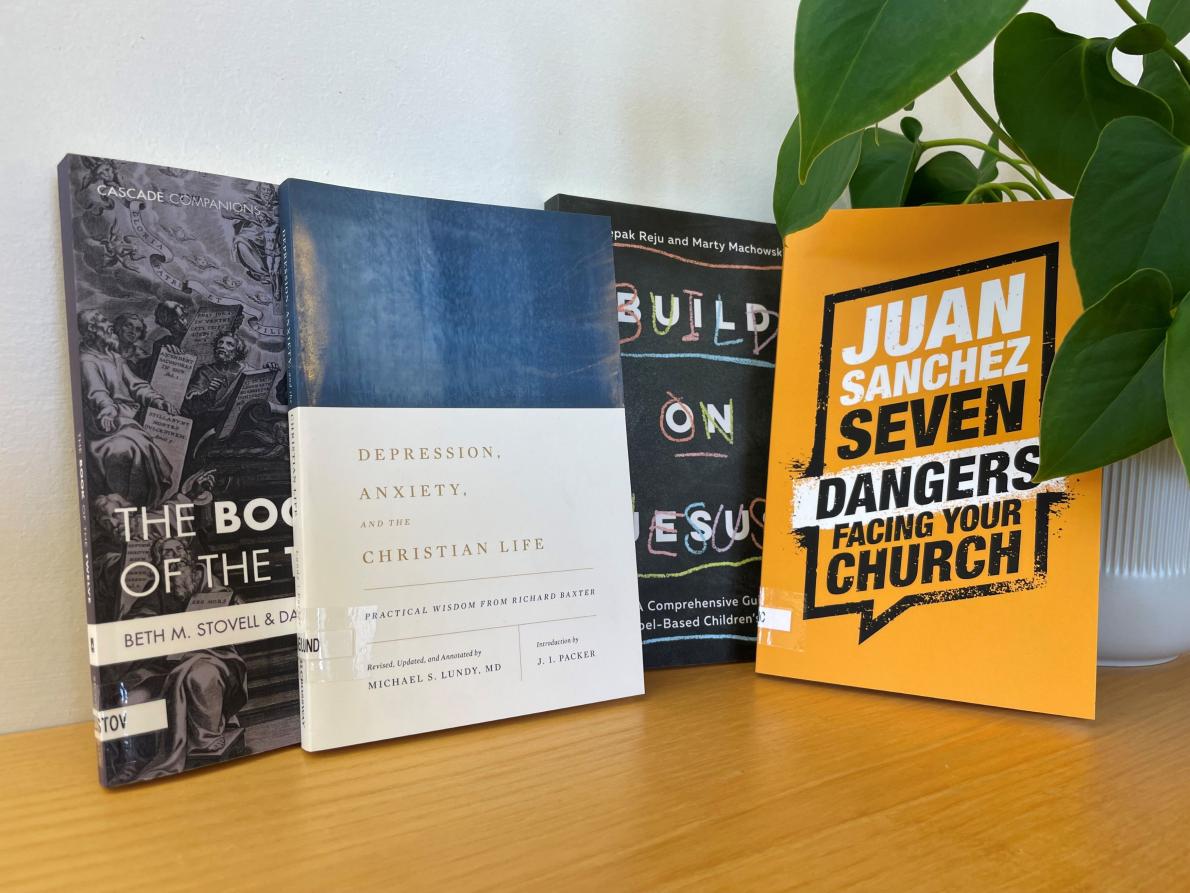 New Library Books
Recently we have been updating some of the sections in the library including youth and children's ministry, pastoral care and the minor prophets. I've picked out four books that we have bought and hope that you might find one you would like to read.
Seven Dangers Facing Your Church by Juan Sanchez
Be under no illusions: your church is in danger. But be in no doubt: your church can confront them, overcome them, and thrive in the face of them. In an age when it feels as if our churches are under greater pressure than ever before, Juan Sanchez identifies seven surprising, serious dangers that every church contends with, whether in the first century or the twenty-first. This book will enable you to diagnose where your church is in danger—and show you how to stand firm and stand out.
Depression, Anxiety and the Christian Life: Practical Wisdom from Richard Baxter by Michael S. Lundy
Depression—whether circumstantial and fleeting or persistent and long term—impacts most people at some point in their lives. Puritan pastor Richard Baxter spent most of his life caring for depressed and discouraged souls, and his timeless counsel still speaks to us today. In this book psychiatrist Michael S. Lundy presents Baxter's writings in order to comfort, instruct, and strengthen all who struggle with depression.
Build on Jesus: A Comprehensive Guide to Gospel-Based Children's Ministry by Deepak Reju & Marty Machowski
Anyone who has tried it, even for a day, knows that children's ministry is challenging. Pastors Deepak Reju and Marty Machowski have been in your shoes and they want to help. Drawing on decades of family ministry experience, they have a passion to help children's ministry directors, pastors, and volunteers remember the why of children's ministry and gain a fresh vision for the "how" of effective discipleship and proactive nurturing of the next generation.
The Book of the Twelve by Beth M. Stovell & David J. Fuller
This book provides a concise guide to the group of biblical books commonly called "The Book of the Twelve Prophets" or simply "The Twelve". In the past twenty years, scholars have explored how reading this set of books as a unified "Book of the Twelve" creates new avenues for understanding and depth. This Cascade Companion introduces the key questions, themes, and topics related to the Twelve in an accessible way. Starting with a discussion of why scholars call these books "The Twelve", the book explores the major themes that orient the Twelve. The book addresses recent topics impacting the Twelve, including the relationship between wisdom literature and the Twelve, the rise of linguistic and literary approaches, and the impact of editorial theories in the study of the Twelve. As such, this book allows readers to learn what gives the Twelve its unique shape and flavour.