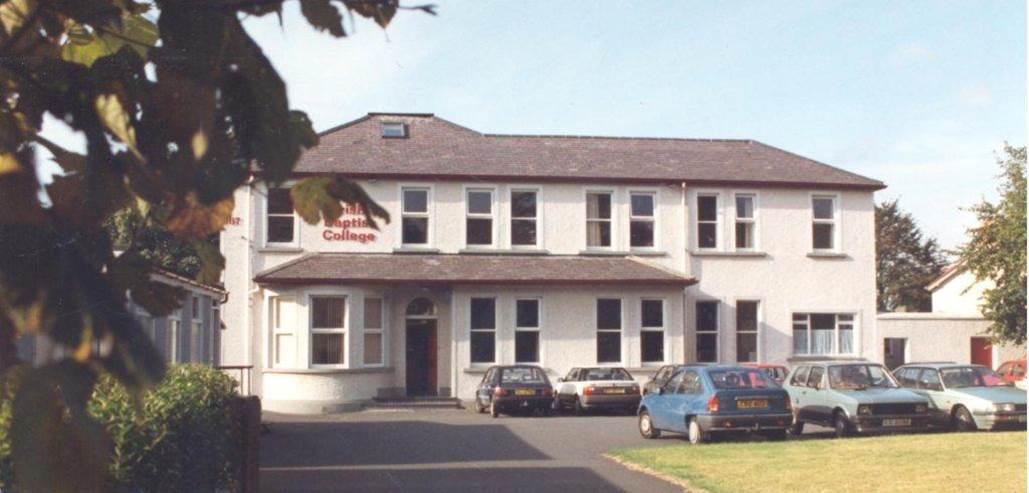 Tribute: William Richard (Billy) Harrison
By Leslie Hutchinson on behalf of the Gilnahirk Church
Mr Harrison or Billy as he was known to many died on the 19th October 2021. He was 97 years old and had enjoyed a long life of faithful and fruitful Christian service.
He grew up in East Belfast and after his conversion he joined the Strandtown church and began to serve as a Bible Class teacher. He went on to serve for many years as a deacon, church secretary and then as an elder. In 1995 he and Mrs Harrison moved to the Gilnahirk church where he served as a deacon and church treasurer.
He also served the Association in a number of ways. He was a member of the College committee and its honorary treasurer for many years. He was a faithful, prayerful and generous supporter of Baptist Missions, and several other missionary societies, including the Spanish Gospel Mission, Seamen's' Christian Friend Society and Christian Witness to Israel.
He and Mrs Harrison were very hospitable and welcomed many College students, especially those from overseas, into their home. They were very practical in the help and support which they gave to the more elderly members of the congregation.
He was a man of exemplary Christian character. He was faithful in prayer, wise in counsel, generous in giving and diligent in service. He was very self-deprecating about his abilities, even though in his professional life he became one of the Senior Management team in Harland and Wolff and led the team that designed and built the S.S. Canberra, the last of the great ocean going liners to be built in the Belfast shipyard.
He was a great conversationalist, with a breadth of knowledge and quick, if dry, sense of humour, which was enjoyed by young and old alike. In later years, on his own in his Nursing Home room, with limited contact with others, he displayed great fortitude. He continued to do his Sudoku puzzles, the Daily Telegraph Crossword, FaceTime others, and read his Bible and pray every day.
He was a devoted husband to his wife Irene, who predeceased him in 2019 and with whom he enjoyed over sixty years of married life and justifiably proud of his family, his children, Richard, David and Beth and their families. He will be greatly missed by his family, friends and members of the church at Gilnahirk.
The service of thanksgiving was held in the Strandtown church on 25th October 2021 and conducted by Pastor Drew Steele and Pastor David Luke.