Friends of the College - June 2020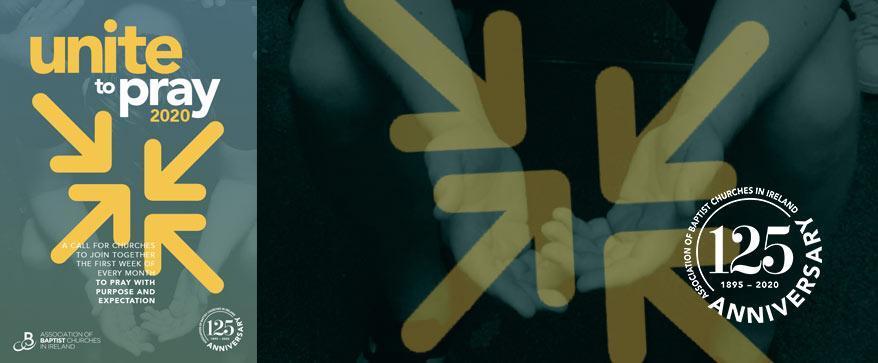 2020 marks the 125th anniversary of the foundation of the Association of Baptist Churches in Ireland (formerly Baptist Union of Ireland) in 1895. In February 1895 there was a "call to prayer" issued to the churches, encouraging them to plead with God to move among our churches. Wishing to echo that sentiment the Executive Committee of the Association have issued a similar call: "unite to pray."
Throughout 2020 the College will draw your attention to this call to "unite to pray" with a monthly "Friends of the College" blog post linked to the "unite to pray" prayer diary. The June notes encourage us to pray for the churches in Leinster. One of our students, David Sandall, completed his college placement in Brannockstown Baptist and has written a short summary:
It is hard to believe that I have just finished my second year in the Irish Baptist College. So much has happened in the last 24 months as I left behind twenty years of farming cattle and sheep to follow God's call on my life. With the support of my wife, Hannah, and three children, Eva (10), Emma (8) and Abi (6), I set aside the green fields of Co. Kildare for the lecture rooms of IBC. I never thought I would enjoy studying so much, not after my experience of school, but I have. It has been a real privilege to study God's word in detail and to be immersed in such a supportive and encouraging environment. While the work has not always been easy it has been wonderful to know God's blessing and help throughout the two years. Although Sermon Workshop started as the most daunting aspect of college, it quickly became the most rewarding part of the week for me. I have gained much-needed experience speaking in front of my peers and learning from them as they preach.
College life is exciting, challenging and busy. Time passes very quickly, however, balancing studies with family life and its responsibilities while living away from home four or five nights a week is a challenge. Life often feels like walking a tightrope and I am hugely grateful for the support of my wife and the church family in Brannockstown Baptist Church.
Hannah and I are members of Brannockstown Baptist Church, which was founded around 1870 by John La Touche, of French Huguenot descent, and master of the adjacent Harristown estate. La Touche became a Christian and was baptised by C. H. Spurgeon at the Metropolitan Tabernacle in London. Wishing to share the good news of Jesus and call people to follow him, La Touche gathered a small congregation, which in its infancy met in a cottage in the village. In 1882 a gothic chapel of limestone and red sandstone was erected, followed in due course by the manse next door. John La Touche taught and cared for the church family, and later made provisions for the continuation of the ministry following his death in 1904.
Today the church has 26 members, with around 40 adults and 30 children meeting each Sunday…or hoping to meet again before long!
We comprise of a mix of nationalities and a range of ages, and we particularly enjoy the fellowship time over coffee after the service. It's not uncommon for people to have to be kicked out of the building so that whoever is locking up can get home for their dinner!
On Thursdays we have a midweek meeting that alternates between being a Bible study or Prayer meeting, and every Tuesday six of the women from the church meet to take part in the Women's Ministry Course via Facebook live feed. We also have a Youth Club on alternate Fridays which attracts a good number of children from the local village as well as serving the children in the church.
I have been on placement with Brannockstown Baptist Church over the past academic year. It has been great to gain experience preaching, leading and organising an eight-week program called Nua for the teenagers in the church and the local community. Placement in my congregation has not been without its challenges, but it has been very beneficial for me, and I hope that others in the church have also been blessed.
Join us in praying that we, as a church family, will continue to strive to cultivate a deep faithfulness in Christ. Pray that we will continue to commit ourselves to one another, that we will pray for and support our church family, particularly in these difficult days as social distancing has made pastoral care for each other a challenge. At times rural churches can feel isolated due to the distance between one church and another. Pray for enhanced partnerships and encouragement between fellowships as we seek to reach out to the communities around us. Our prayer is that we will see barriers broken down between ourselves and the 'old Ireland' that regards Baptists as either cultish or very protestant. We want to find ways to reach out to the 'new Ireland' that wants to leave religion behind. Pray that we do not become complacent or to be content the way we are but have a desire to make disciples of all nations that reside amongst us in a multicultural Ireland that desperately need a life-changing meeting with God.