Student Reflections on Graduation 2023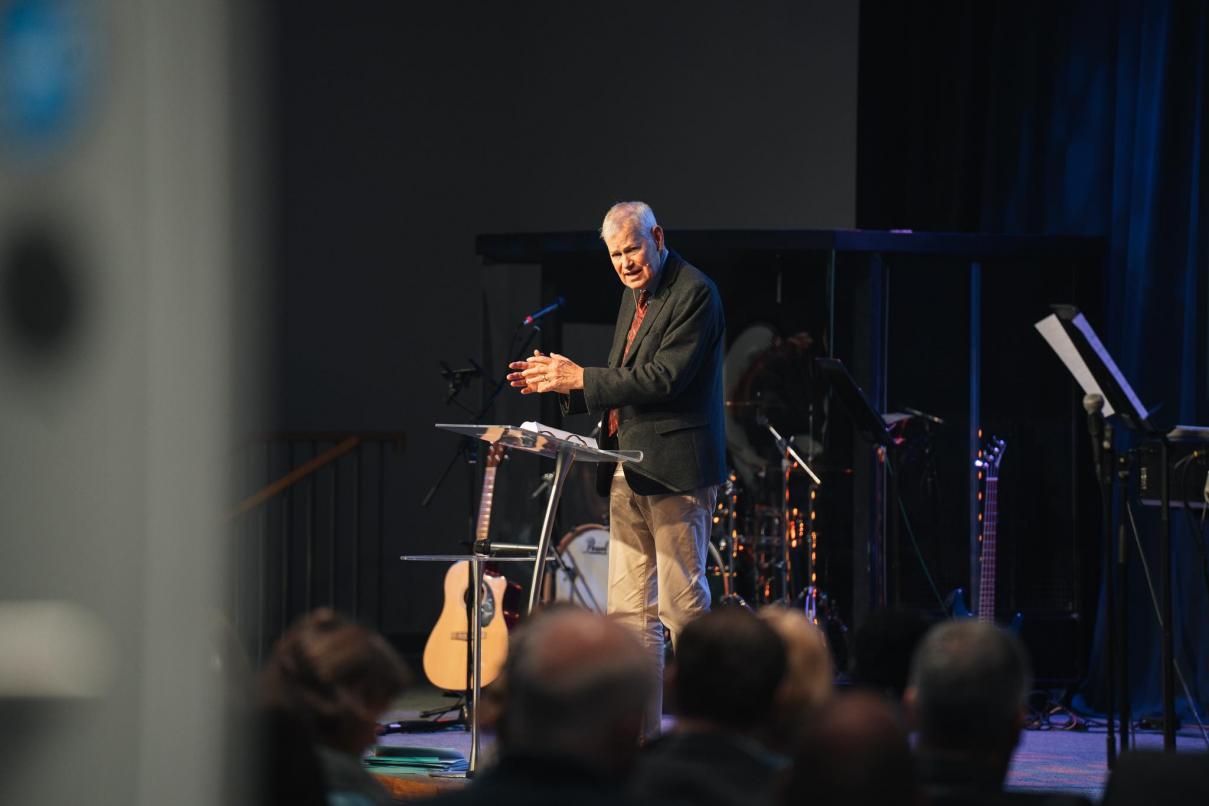 Today we are delighted to share three brief reflections on Graduation from students who graduated on that evening. If you missed it you can watch it here.
Grace Windle (WDC Graduate)
I am Grace Windle, originally from Loughgall, but now living in Lincoln, England with my husband Richard. We are members at Lincoln Baptist Church. During Covid 2020 I was introduced to the Women's Discipleship Course and felt that the Lord was calling me to use my time wisely during lockdown and learn more about Him. For me, it was a blessing that the course continued on zoom even after lockdown lifted and I was able to continue with my studies in this way. Over the past 3 years I have learnt so much about the Lord, His Word and how to serve him within His church. I have been truly blessed by the teaching and opportunities for fellowship with other like-minded Christian women. Whilst the online option made this possible for me to complete the course, it was amazing to be able to attend Graduation in person. I was finally able to meet three other members of the course who were also graduating in person. I also finally met Gail Curry, Director of Baptist Women and Lynette Simpson, Registrar of the College, who were encouragers to us all throughout, teaching us along with others, and joining with us in prayer when we needed support.
Wednesday evening brought home how our course, although only a part of the overall provision of the Irish Baptist College, is valued by so many churches and everyone who represented the Association that evening. It was great to hear of the work of the College through the years and see how it has changed to meet the needs of the growing Church. As well as the focus on the graduates the evening was filled with wonderful worship and then a closing message brought by Rupert Bentley-Taylor. He reminded us that no matter what we have learned or experienced, we need to keep our eyes turned to the Lord and continue to grow towards him.
Thank you to everyone at Windsor Baptist Church, the Irish Baptist College and the Association of Baptist Churches in Ireland for bringing together such a memorable evening.
Jonny Dodds (BD Graduate)
My name is Jonny Dodds, Glengormley is my home church and I have just completed the Preparation for Ministry course at the Irish Baptist College. Having witnessed two year groups above me graduating during my time at College, it felt surreal that the moment had finally come for my own graduation. The service was held at Windsor Baptist Church and the speaker for the evening was Rupert Bentley-Taylor. Rupert brought a very challenging message from 1 Corinthians 15, calling all of us to ground our lives in the gospel, making it the centre of the ministry we may be involved in. One of the things that struck me most about the evening was the Association-wide attendance at the service. As a department of the Association, the College serves the churches of the Association in training men and women for Christian service, and so the support from the churches at the Graduation Service really encouraged me personally—to witness just a glimpse of the ongoing prayer and support from the members of Association churches that I will admit as I student I have sometimes been prone to forget.
Michael Thompson (MA Graduate)
I'm Michael Thompson, an elder in the Dungannon Church and I have just completed my MA in Theology.
On Wednesday 10 May I made my way to the annual College Graduation Service in Windsor Baptist Church. Having commenced my MA in 2019 a few months into early retirement, and studied under the expert supervision of the faculty, I was looking forward to receiving my award. As Lynette showed me to my seat, I was re-united with five other graduating MA students, whose fellowship during the course was one of the great benefits. It had been three years of hard work, but we had made it! Studying God's word is always profitable: to do so at an academic level was a great privilege, at a college which, as the Principal (have you really been there for 300 years, Edwin?) reminded us, is conservative, evangelical and baptistic.
It was great to be part of an evening where so many people were rewarded for their efforts, two of whom I helped teach in evening class—thanks for putting up with me! As I smiled for the camera I reflected on how much all students, at whatever level, depend for support on their families, many of whom, including mine, were present. It was encouraging also to witness the interest of many ABCI churches in College affairs.
Three things will remain in my memory: the need for prayer for the College as outlined by Graham Dougan; the wonderful sermon by Rupert Bentley-Taylor on the fundamentals of the gospel from 1 Corinthians 15 (read beautifully by Laetitia Anstett); and the sound of the congregation singing at the tops of their voices, 'Christ our hope in life and death.'
A Majestic evening indeed! (And there were so many people to talk to afterwards that I didn't manage to get a cup of tea…)